Road Safety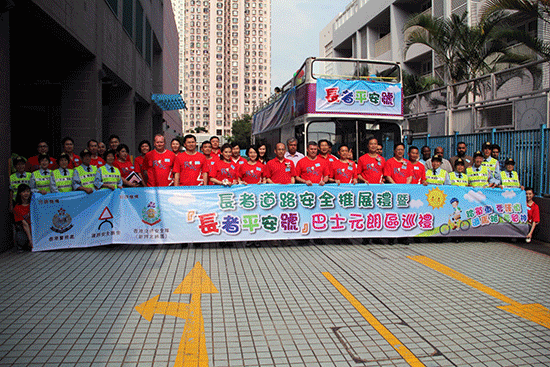 Road Safety is one of the Commissioners' Operational Priorities in 2013. Through publicity, education and enforcement actions, we aim at enhancing the level of road safety in Hong Kong.

Commissioner's Operational Priorities 2013 - Road Safety
Reduce fatal and serious accidents through a multi-agency approach.
Deter drink driving, drug driving, speeding and illegal road racing.
Promote safe cycling through a multi-agency approach.
Despite the growing population and the increase in vehicle registrations, the number of road accident fatalities remained at a low level. In 2012, there were 119 traffic accident fatalities. This is the second lowest figure on record since 1955, after 117 fatalities were recorded in 2010. We will continue to work in partnership with other government departments, transport associations, road safety stakeholders, educational bodies and community organizations to make Hong Kong a safer place for road users.
Education and Publicity Materials
Anti-Drug Driving
Anti-Drink Driving
Cycling Safety
Pedestrian Safety
Visit to Road Safety Bus/Town