New-look crime bus to reach more people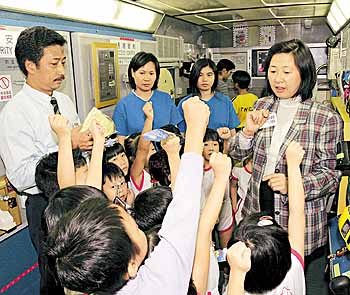 Kids savour the anti-crime treats aboard the CPB bus!


The Crime Prevention Bus has taken on a fresh coat of paint and a host of new and interesting features to spread the anti-crime message.

The Crime Prevention Bureau expected the revamp, completed last month, to help spread crime-prevention awareness across a larger audience.

The bus reached 43,000 visitors in 167 mobile displays last year, and 15,000 visitors in the 45 displays held this year up to the end of May.

The bus' displays have been updated to provide information on the latest crime trends and to showcase the latest security equipment.

It now has 12 display boards on both sides with lively graphics and slogans, along with fight-crime pictures painted on the roof.