Eddie Hui Ki-on


Born: October 10, 1943.

Career: Joined Force as a Recruit Inspector February 18, 1963. Promoted to Superintendent in July '72, Chief Superintendent in June '82, Assistant Commissioner in April '84, Senior ACP December '89, Deputy Commissioner in April '93, and Commissioner in July '94.

Posts include: Sham Shui Po District, Narcotics Bureau, the Deputy Director of Inspection Services, of Training and of Personnel, Kowloon Regional Commander, Director of Operations, and Deputy Commissioner (Operations).

Awards: CBE (1997), QPM ('88), CPM ('79), Long Service 1st, 2nd and 3rd Clasps, Commissioner's Commendation ('69), and Baton of Honour ('63).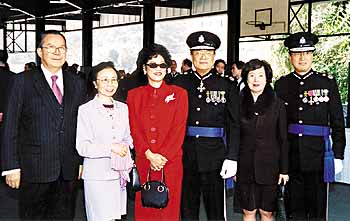 Past, present and future: Li Kwan-ha, Eddie Hui and Tsang Yam-pui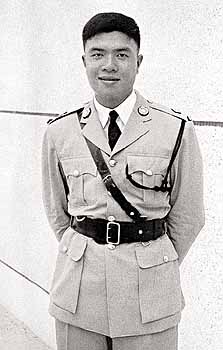 Fresh talent: A young Inspector Eddie Hui in the early 60s