Care for Society
Foreword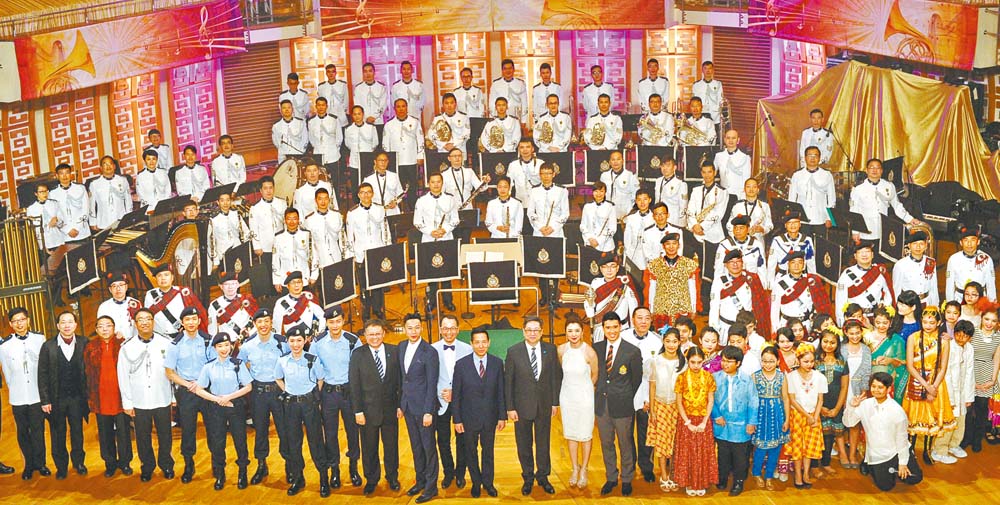 For years, the Force has been a caring organisation committed to fulfilling its statutory duties, as well as demonstrating its keen sense of social responsibility. Force members uphold the motto of "serving the community with pride and care" and actively participate in various community works, aiming to promote a caring culture and help the underprivileged.
In 2016, the Force fully participated in and organised diversified schemes for "Community Engagement" and "Environmental Protection" and has been awarded "Caring Organisation" logo by the Hong Kong Council of Social Service for 11 consecutive years. Looking ahead, the Force will join hands with different sectors to carry out its social responsibility for a safe and inclusive Hong Kong.
Features
To celebrate the 10th Anniversary of the Police College and the 65th Anniversary of the Police Band, the Force, in co-operation with the Community Chest of Hong Kong, staged two charity concerts at Hong Kong Cultural Centre on 19 and 20 April 2016, raising $3.8 million for the Chest to aid children with special educational needs.
Performing in the concerts were the Police Band, renowned saxophonist, Prof Kenneth TSE, Assistant Principal Percussionist of the Hong Kong Chinese Orchestra, Mr Ronald CHIN, Yaumati Kaifong Association School Choir, singers Leon LAI and Hacken LEE. In addition, a free matinee show was held on April 19 for more than 1 300 members of underprivileged groups, non-governmental organizations, Junior Police Call and Senior Police Call as well as primary and secondary students.