Notice for National Security Department Reporting Hotline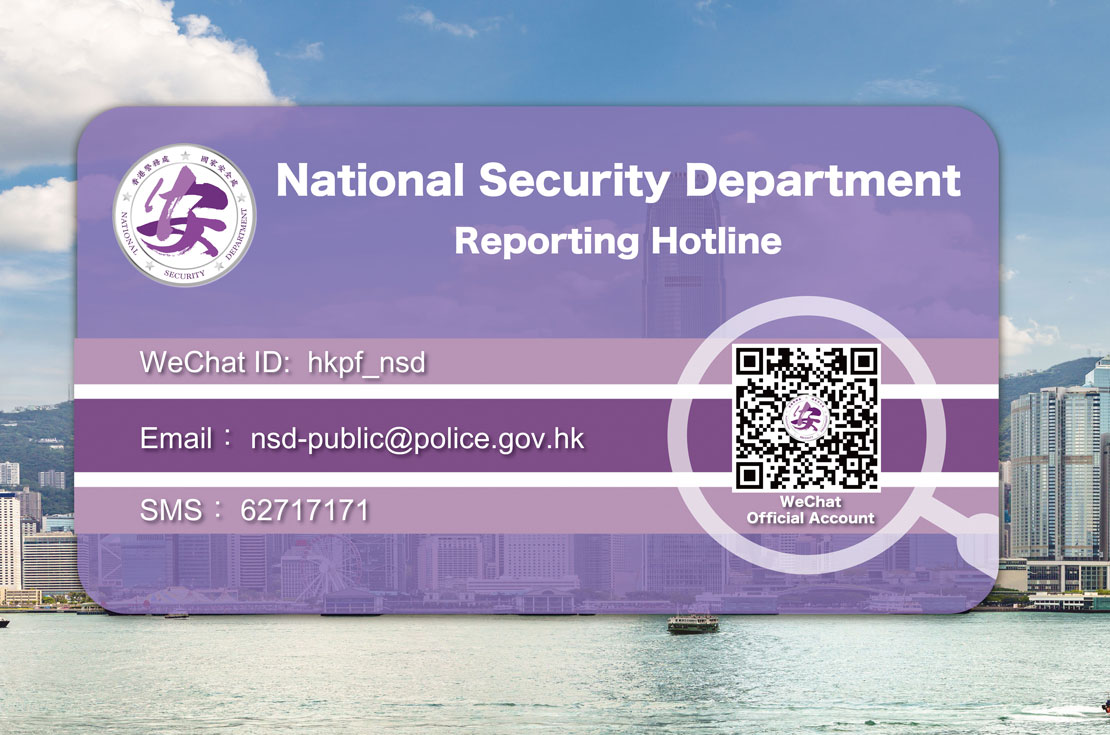 National Security Department of the Hong Kong Police Force rolled out the 'National Security Department Reporting Hotline' on 5th November 2020 and launched its WeChat official account on 1st August 2022 with a view to facilitating members of the public to provide or report national security related information.

Please note the following:
Members of the public can report non-urgent national security related matters via various platforms including WeChat, SMS and email.
This Hotline is solely for receiving national security related intelligence e.g. text, photo, audio or video clip.
This Hotline would not give any replies or be answered.
This Hotline is not for general police reporting. To make a Police report, please call a nearby Police Station or 999.
Police would not collect any personal data from you and we would not provide any information you provided to third parties. All data collected will be strictly dealt with in accordance with the Personal Data (Privacy) Ordinance.