Email Scams

1. Bogus email with same or very similar email address.

2. Pretend to be company's business partner / supplier in email requesting fund transfer to an account owned by fraudsters.

3. Pose to be senior management / CEO and send an email to employees requesting them to transfer money to fraudsters' account.

Prevention Tips
Be cautious to any fund transfer request by email.
Verify the authenticity of email via phone before any fund remittance.
Disseminate the above information to staff / working partners to raise their awareness.
If in doubt, please call the Anti-Scam Helpline 18222 immediately.
For further details, please visit the website created by Cyber Security and Technology Crime Bureau :
https://www.cybersecuritycampaign.com.hk/fraud/email-scam.html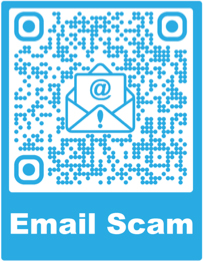 Email Scam / Cyber Crime Info /
Cyber Security Campaign