Investment Fraud
In investment frauds, victims are mostly lured to provide capital for investment plans which fall within either one or a combination of the following three categories:
Non-existing investment plans;
Defaulted investment plans (i.e. the investment plans do exist but the operators fail to invest as promised, or invest but illegally misappropriate the return);
Investment plans with unrealistic yields.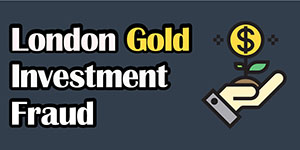 ---
---
Our Advice
Various types of gold investment tools are available in the Hong Kong Stock Exchange and banks. They are authorised and regulated by the Securities and Futures Commission (SFC). However, Loco-London Gold (LLG) investment is neither regulated by SFC nor any legislation.
If members of the public wish to invest into LLG or other unregulated products, they should heed the following:
Before make any investment, they should fully understand the nature of the products and the risks involved. If in doubt, they should consult the respective investment agencies and agents. The most secure way is to consult an independent professional in order to select the most suitable investment product.
Third-party authorisation is not necessary for LLG trading. If the agents suggest an authorization, investors should consider carefully whether the authorization is necessary and adequately protective to their assets. The authorization could bring gravely adverse consequences.
Under no circumstances should the investors disclose the user names and passwords of their online transaction accounts to a third party, including their investment agencies and agents.
If in doubt, please call the Anti-Scam Helpline 18222.