KW - Best Security Services Awards 2015
Kowloon West Best Security Services Awards receives full support from both property management companies and the hotel sector
 The Kowloon West Best Security Services Awards Presentation Ceremony 2015, jointly organised by the Kowloon West (KW) Regional Crime Prevention Office, the Hong Kong Association of Property Management Companies (HKAPMC) and the Security and Guarding Services Industry Authority (SGSIA), took place at the Police Sports and Recreation Club on May 26.  Officiating at the event were Assistant Commissioner of Police YU Tat-chung, KW Regional Commander, Mr. CHAM Ka-hung Daniel BBS MH JP, Chairman of the SGSIA, and Mr. LEE Chun-lai Andrew, President of the HKAPMC.
Over the years, through the Best Security Services Awards Scheme, KW Region has strived to motivate the security services industry to proactively raise the quality standard of their security and property management services, provide members of the public with quality security services and thereby prevent crimes.  The Scheme also commends personnel in the industry for their outstanding performance in helping the Police combat crime during the past year.
As our society is constantly changing, property management has played a crucial role in the services sector.  Pursuant to the Security and Guarding Services Ordinance, property management companies and security personnel are dedicated to shouldering the responsibility of safeguarding life and property as well as assisting the Police in preventing crimes, creating a safe living environment for all residents.
With professionalism, alertness and initiative, the Gold and Bronze Award winners of the Best Security Guard this year, both from the hotel sector, provided the Police with useful crime information and assisted the Police in solving crimes, underscoring their devotion to duty and professionalism.
KW Region will continue to endeavour to engage different sectors of the community through various means with the aim of enhancing communication and interaction with the public, building mutual trust and fostering police-community partnership to ensure Hong Kong remains one of the safest and most stable societies in the world.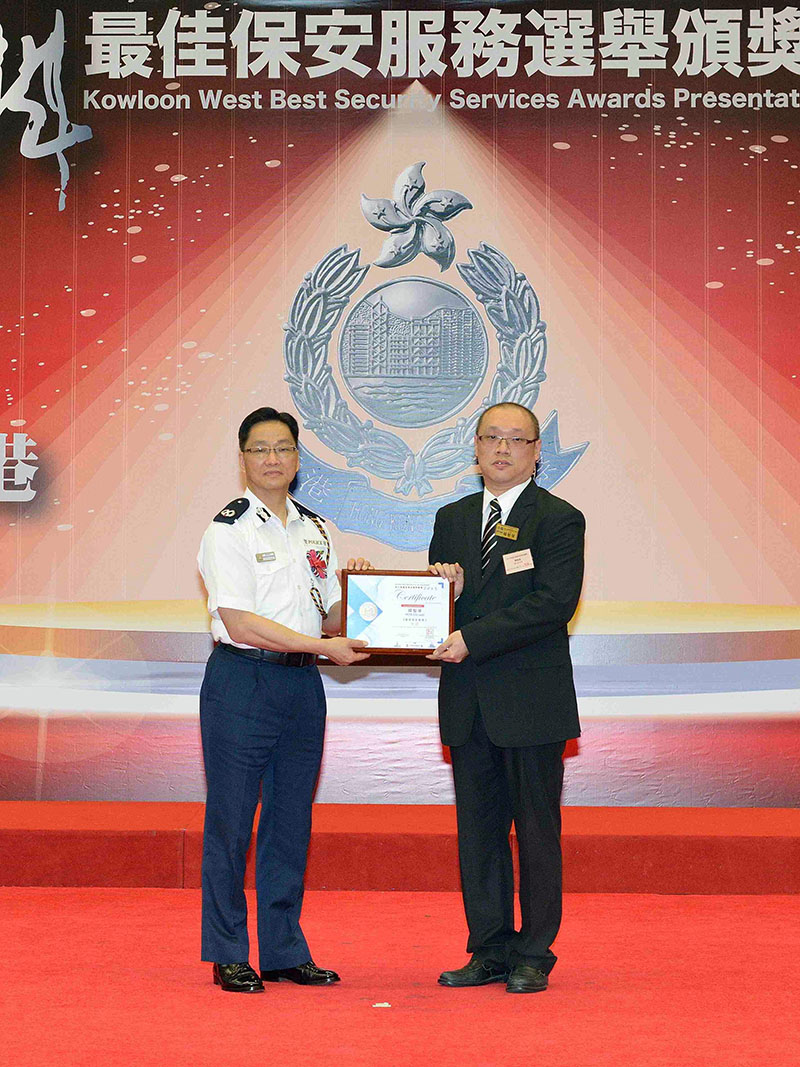 Assistant Commissioner of Police YU Tat-chung and the gold award winner