Kowloon West Best Security Services Awards Ceremony
The Crime Prevention Office of the Kowloon West Region, together with the Security and Guarding Industry Management Authority (SGSIA) and the Hong Kong Association of Property Management Companies (HKAPMC), held the 'Kowloon West Best Security Service Awards ceremony' on June 23 at the Police Sports and Recreation Club. 

The Awards aimed to commend security personnel who have actively assisted the police in crime prevention, and Property Management Companies that have performed consistently good in security and property management.  The Awards have also been instrumental in strengthening mutual trust and cooperation between the Industry and the Police.

RC KW Mr. Rupert Dover, Vice Chairman of SGSIA Mr. Stephen YIP and President of HKAPMC Dr. Johnnie CHAN were the officiating guests.

The Gold award winner of the Year, on duty in the shopping mall, pro-actively chased the evidence leading to the detection of a 'Theft' case. The winner also won the same award in Year 2018.
RC KW thanked the Property Management Industry and frontline security personnel in guarding the city, rendering support day and night to preserve evidence, identify or even arrest culprits, which has contributed so much to the safe and secure environment of the Community.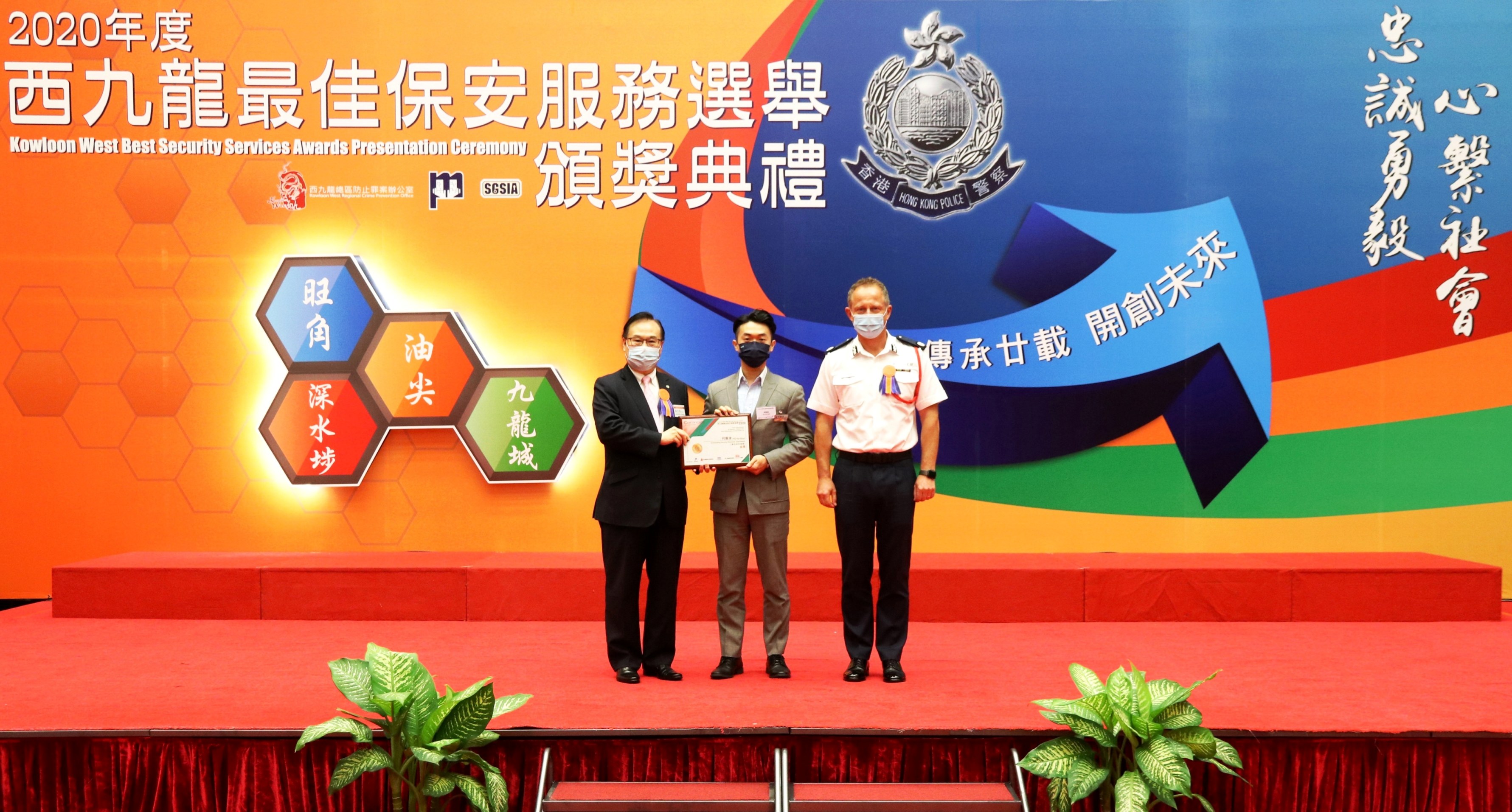 KW Regional Commander Mr. Rupert Dover (right) and Dr. Johnnie CHAN (left) with the gold award winner