NTN Regional Best Security Services Awards 2018 Presentation Ceremony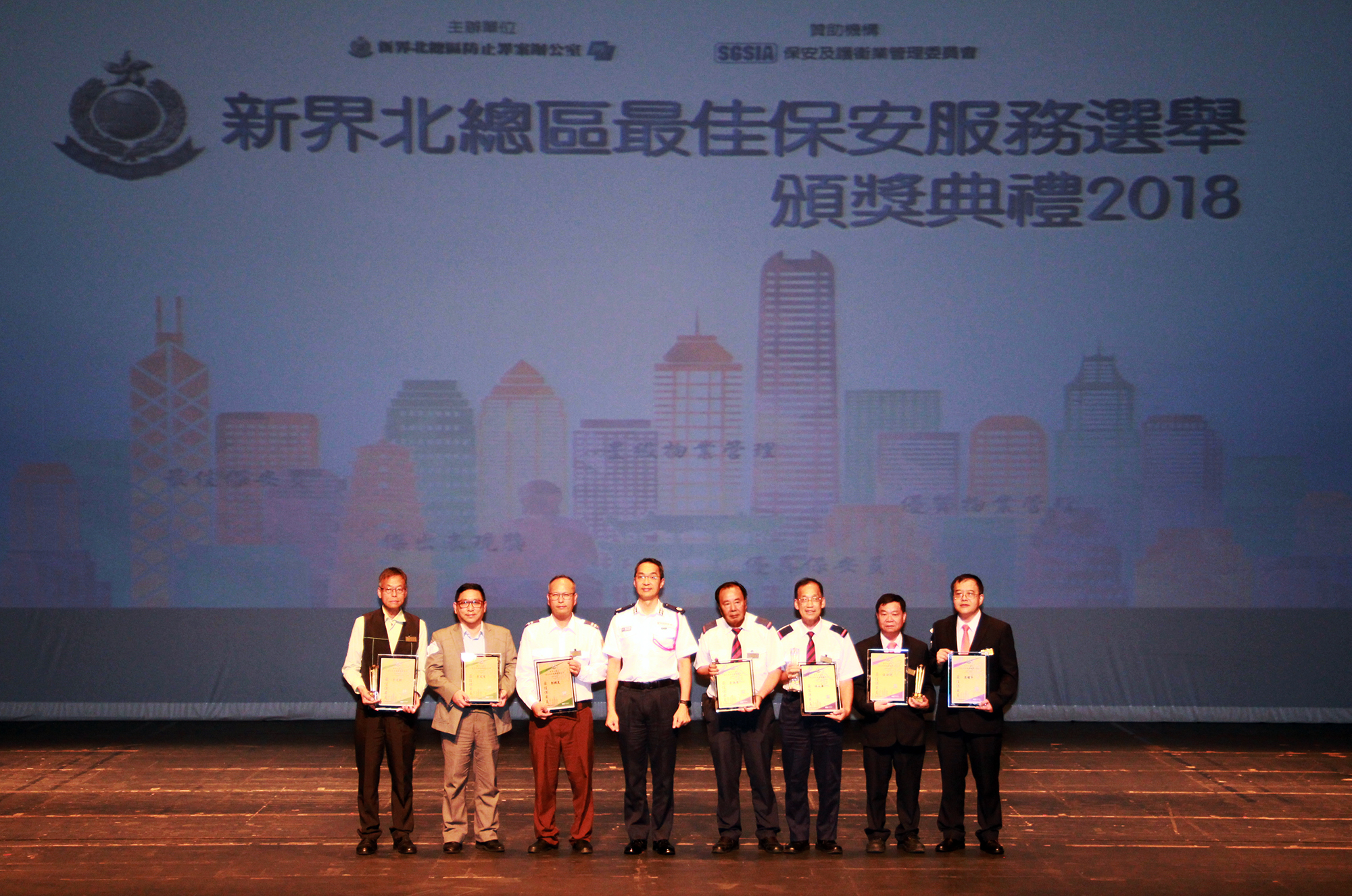 New Territories North (NTN) Regional Best Security Guard Awards 2018 Presentation Ceremony was held at Yuen Long Theatre on May 20 to commend the property management companies and security guards with outstanding performance in the past year. The ceremony, officiated by Regional Commander of KWOK Yam-yung at the ceremony with President of The Hong Kong Association of Property Management Companies Dr Johnnie C K CHAN BBS JP, Chairman of The Hong Kong Security Association Mr Gary Bukowicki, Secretary of Security and Guarding Services Industry Authority Ms Rebecca M K MAK and the chairmen of the District Fight Crime Committee.
The judging panel selected the Gold, Silver and Bronze, 10 Best, 200 Outstanding Security Guards and Award of Merit, a total of 1,269 awardees. In addition, a total of 191 property managements were selected as Outstanding and Star Property Management Award.
The event was well regarded by the industry. It was commented that not only could the event enhance the service quality and professionalism of the security services industry, but it could also strengthen the collaboration between the security sector and the police on fighting crime and achieving a safe community.