'Caller ID Spoofing' Deception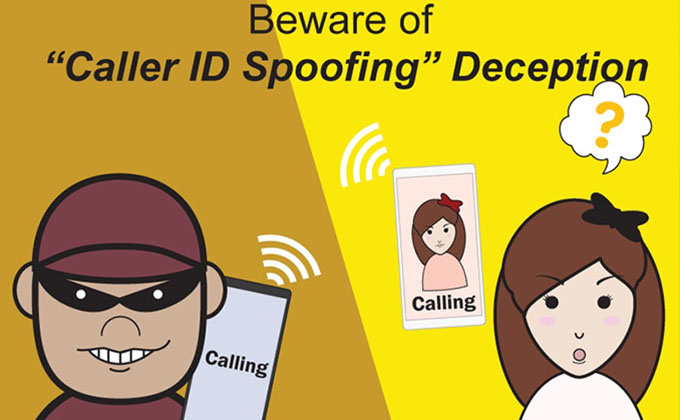 How does it work?
Fraudsters use the technique of "Caller ID Spoofing" to masquerade as the victim by falsifying the number of the victim on the caller ID display.  When the victim answered the call out of curiosity, the victim was required to input his credit card number in order to obtain a low interest loan.  The fraudster then uses the acquired information for an unlawful purpose, such as using the credit card without owner's authorization.
What is our advice?
Never give out any financial information on the phone – if the call is not initiated by you, never provide bank account, credit card or other personal information over the phone unless the identity of the caller has been thoroughly verified.
Don't trust the caller ID - scammers can use technology to make it appear as though their calls are coming from legitimate businesses or organizations. 
Trust your instincts - if something doesn't seem right to you, end the call.