Telephone Deception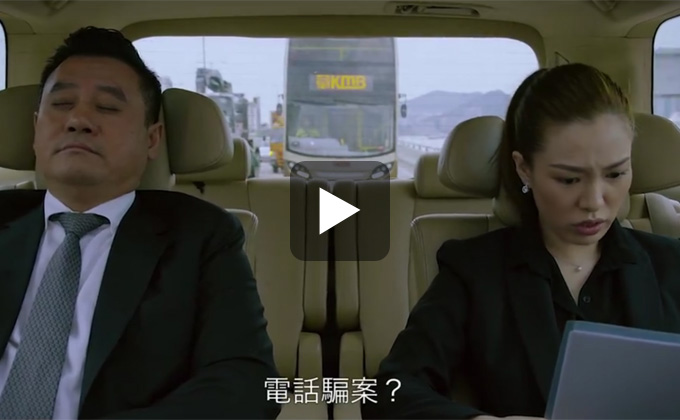 Latest modus operandi of 'Pretend Mainland Official' [Pretending to be officials of Immigration Department of Hong Kong or the Mainland]
In previous scenarios, swindlers usually made phone calls to victims, pretending to be the staff of courier companies, bank or telecommunication companies or sometimes officials of local law enforcement departments [e.g. Hong Kong Police or ICAC]. Anyway, swindlers have recently changed their modus operandi by posing as officials of Immigration Department of Hong Kong or the Mainland via pre-recorded voice messages, telling the victims that there were parcels in the Immigration Department for collection. Then, the call would be forwarded to a real voice saying that the victim's identity was improperly used in the mainland in cases involving mailing prohibited items or producing false passports in breach of the mainland law.
Having won the trust from the victim, swindlers would follow the previous practice by forwarding the call to another swindlers claiming to be mainland officials or prosecution officers and asking the victim to provide sensitive information such as personal bank account numbers and passwords in order to help clear victim's suspicion.
To enhance the credibility of the scam, swindlers would instruct the victims to log on false mainland law enforcement agencies' websites to browse the 'wanted person' warrants bearing their own photos and names.
Finally, swindlers would demand 'guarantee money' with the pretext of helping the victim to remove the 'wanted person' order, requesting the victim to make payment by online fund transfer or money remittance or direct handing-over of money.
In some cases, swindlers would coax the victim into downloading remote control computer software. By doing so, swindlers could control the victim's computer and operate his/her Internet banking account so as to steal money from the victim's bank accounts.
Our advice
Immigration Department of Hong Kong has announced that the public will not be contacted by phone call via pre-recorded voice messages;
Mainland enforcement officials will never request Internet banking passwords nor any money to prove your innocence. They will not issue arrest warrants via the Internet, neither;
If the callers claim themselves agent of law enforcement departments or other offices and request for your personal data and property with various reasons, contact the corresponding offices for verification of identity of callers;
Do not transfer money to strangers' bank accounts or place any money at public area;
Do not disclose your bank account numbers and Internet banking passwords;
Do not disclose names of your children, relatives or friends to the callers;
Alert the elderly, relatives and friends regarding the above scam messages, especially for those who rarely read or watch local news.
Other Videos