Transportation in Airport
DO NOT ACCEPT ILLEGAL TRANSPORT SERVICES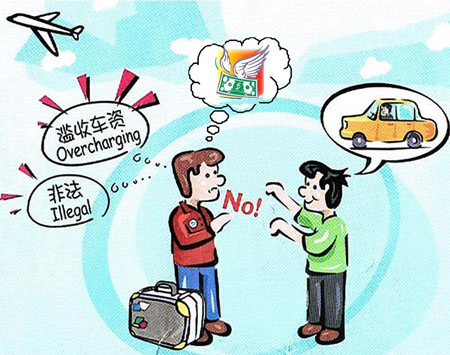 Touting at Airport is prohibited.
For your own benefit, DO NOT accept any illegal transport service. The third party insurance of the concerned vehicles involved in illegal transport services may be invalid and the passenger may not be insured. Passengers should use the means of transportation as provided in the airport.

Hong Kong International Airport is served with highly efficient and comprehensive transport network. Passengers have plenty of choices to get to and from the airport. Tourism service counters and a transport information board inside the terminals provide clear transport information for all passengers.
Click here to download the transport information guide. These guides can also be obtained at the leaflet booth at the Arrival Hall at Level 5 of Terminal 1.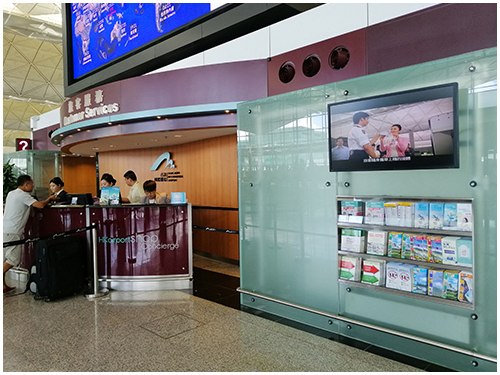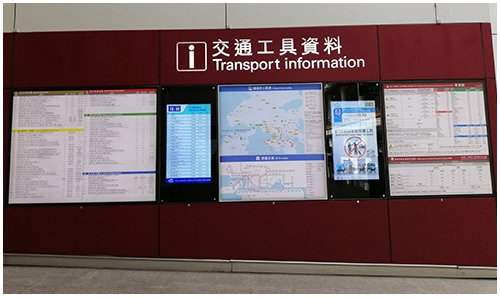 Taxi
Urban taxis <RED>serve all destinations throughout Hong Kong, except Tung Chung Road and some roads in South Lantau. Starting fare is HKD$24.00.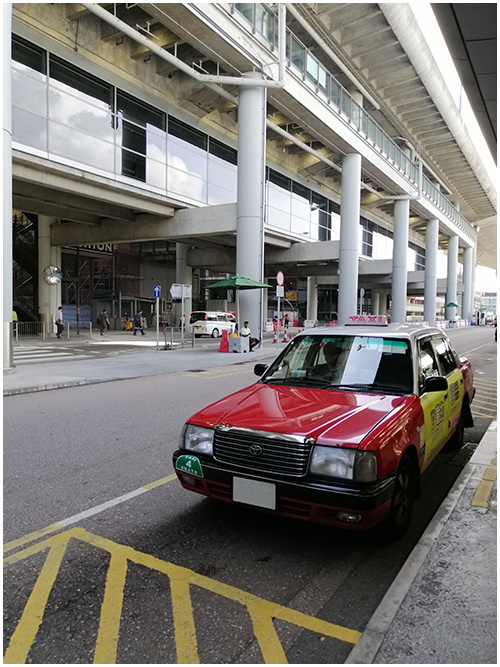 New Territories taxis <GREEN> serve only the New Territories and specific road in Lantau. Starting fare is HKD$20.50.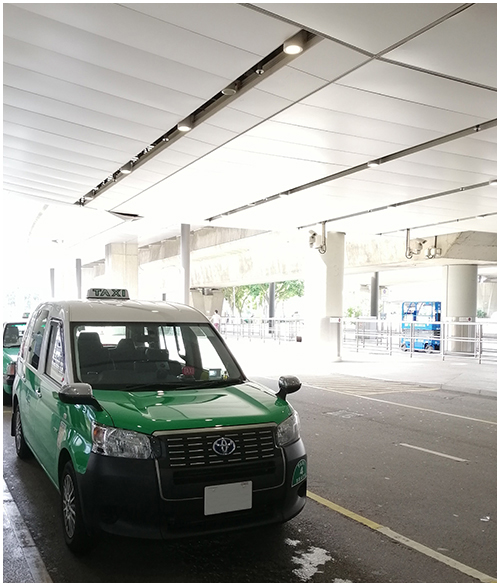 Lantau taxis <BLUE> serve only in Lantau and airport area. Starting fare is HKD$19.00.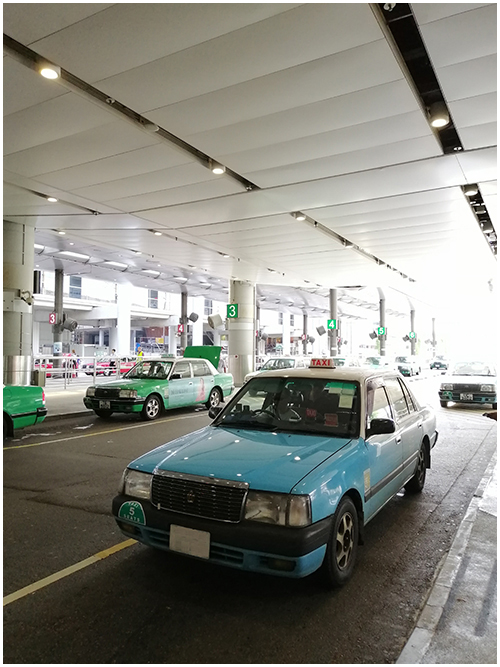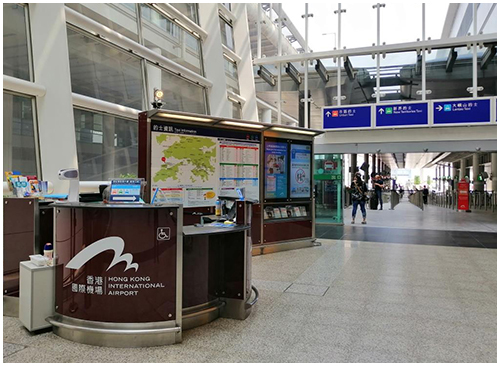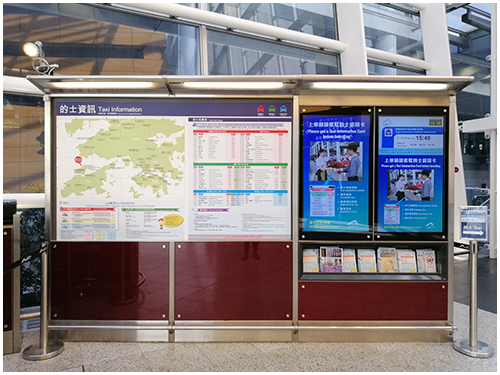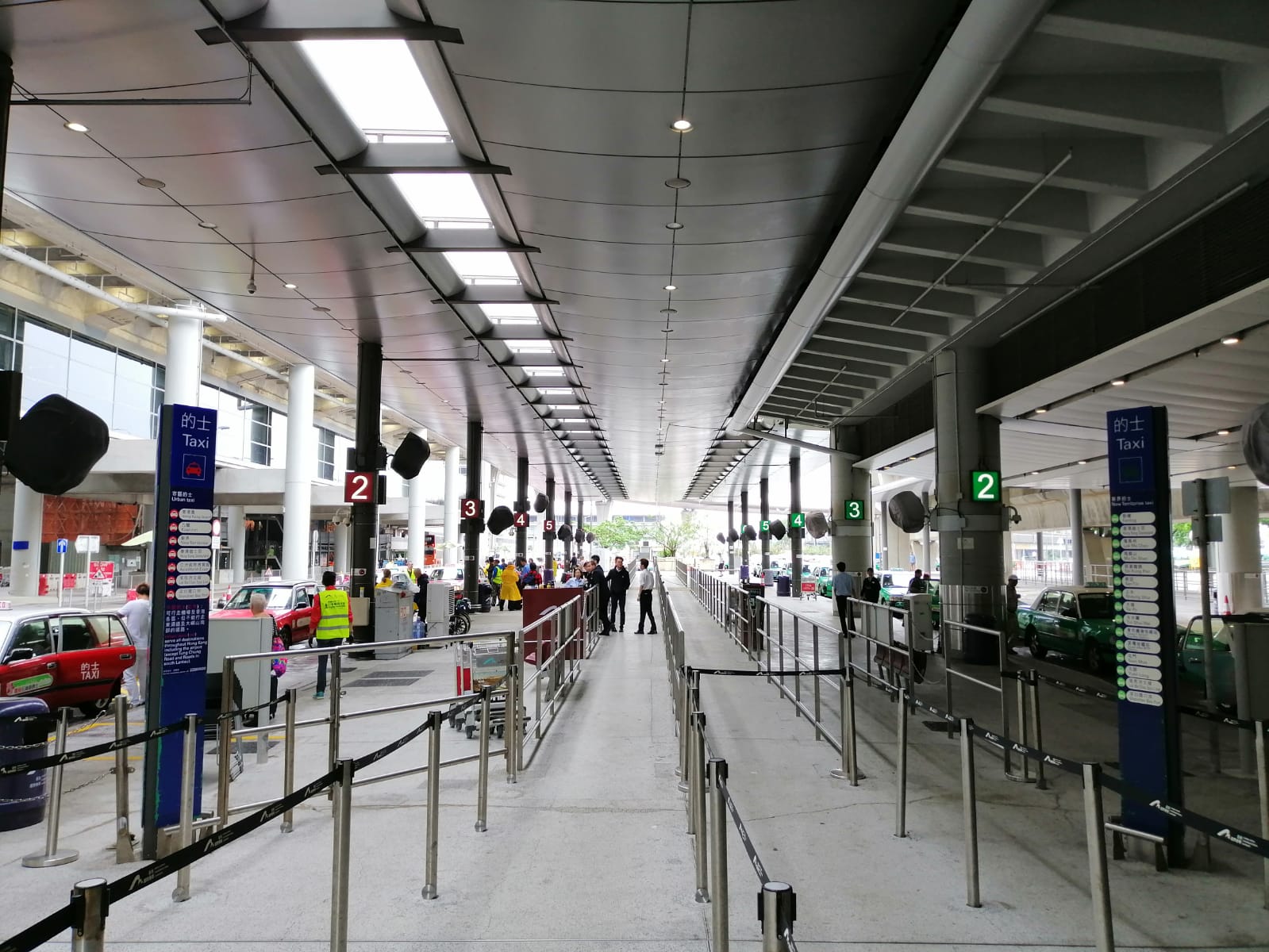 A taxi information desk providing the approximate taxi fare and relevant traveling details is set next to the taxi stand.



Reminder for Taxi Passengers – Pay the correct fare
1) To ensure the taxi meter is at an upright position when you board the taxi. A lowered meter position means the taxi driver has already started charging.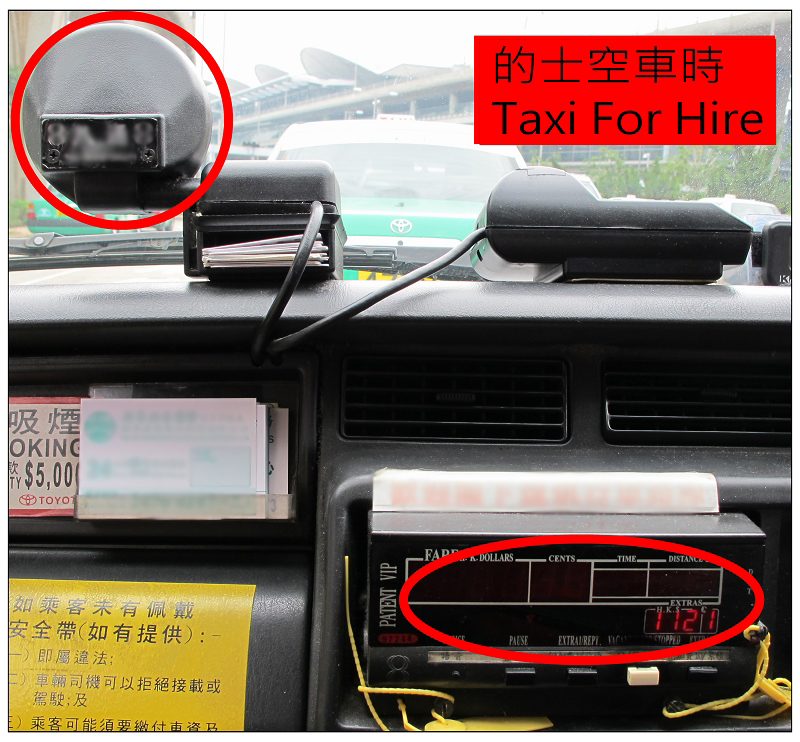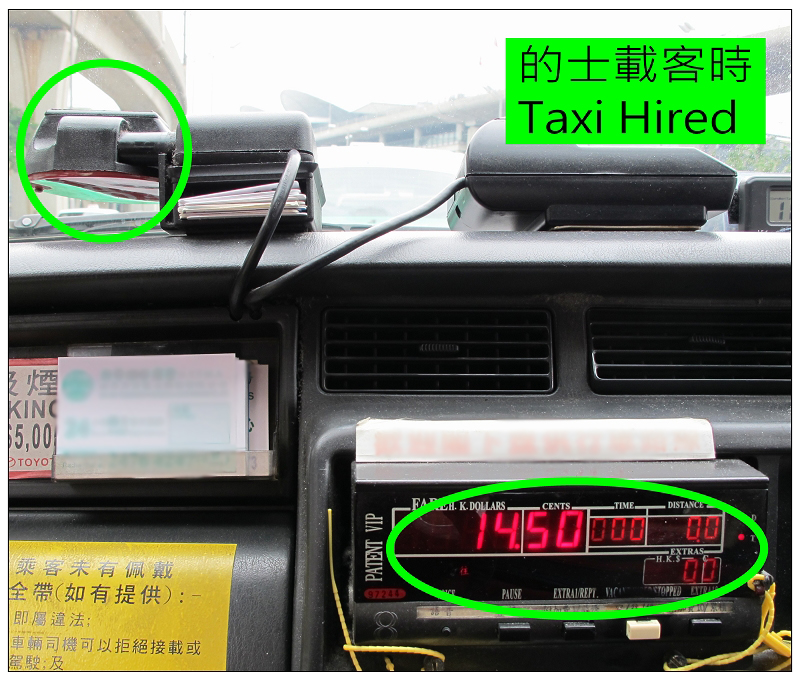 2) All taxi are posted with a YELLOW taxi fare table.  Passengers can use it to calculate the basic fare and other additional charges.  All fares are to be calculated and settled in HKD unless otherwise agreed by both driver and passengers.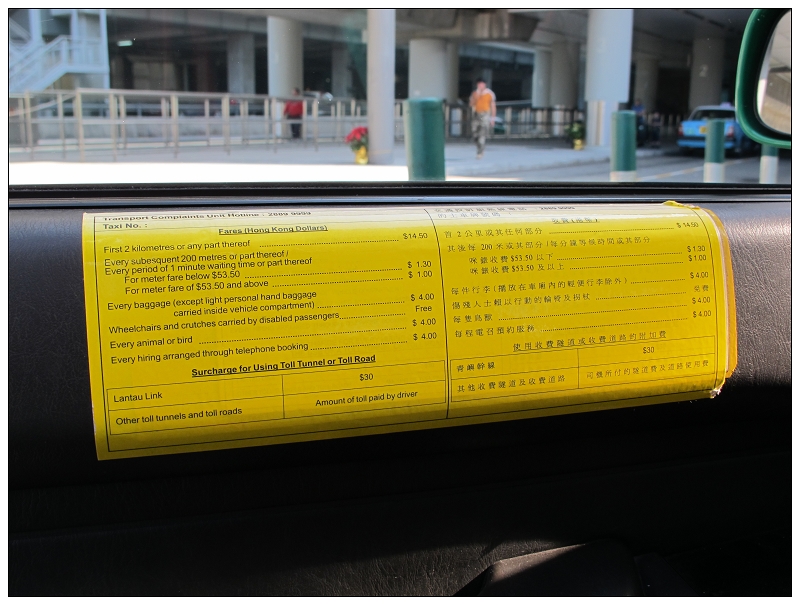 3) In Hong Kong, no fees will be charged for using roads but fees for using tunnels/bridges are the responsibility of the passengers.
4) Passengers can request the taxi driver to print out a fare receipt, which shows the taxi registration number, the start and end time of the journey, total distance traveled, distance and time (minutes) that were charged, surcharge and the total taxi fare.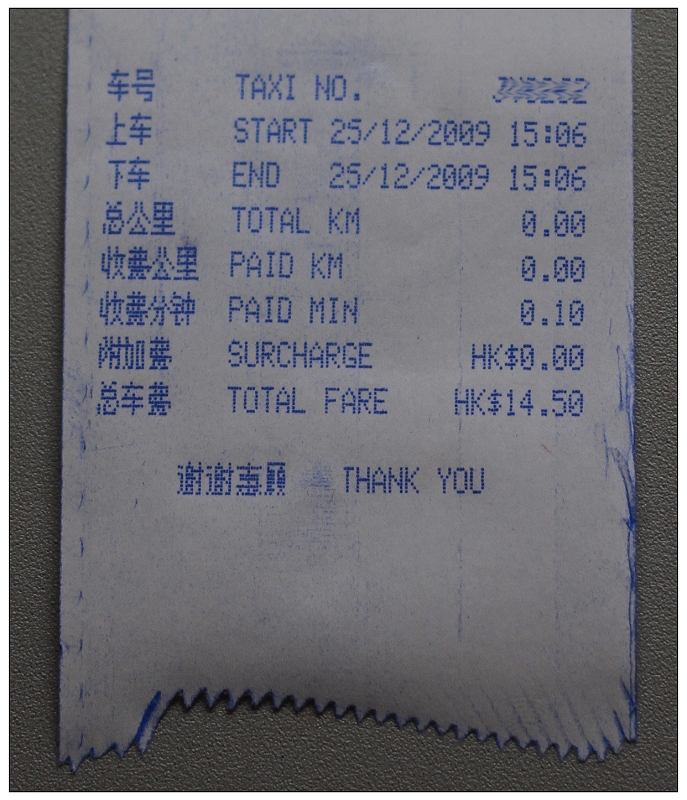 5) All taxi drivers should display their Taxi Driver Identity Plate at the left hand side of the taxi windscreen.  The driver's name in both Chinese and English, as well as the taxi registration number are shown on the plate.  Passengers can refer to the plate for details of the driver.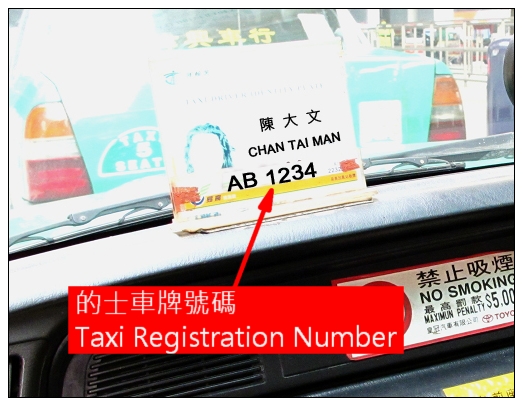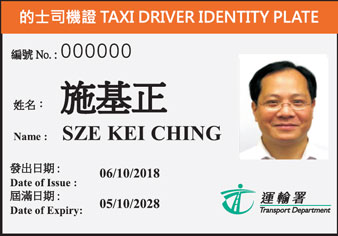 6) If the passenger feels suspicious of having been deceived during the journey, please call 999 immediately for police assistance.