Training Coordination and Liaison Division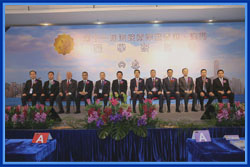 Symposium on Police Studies of the Straits cum Hong Kong and Macao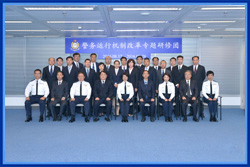 Exchange with Mainland counterparts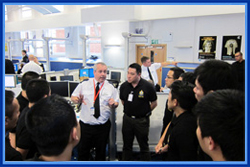 Exchange with overseas police academies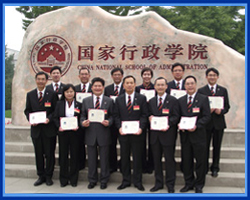 National Strategies Course
The Training Coordination and Liaison Division is responsible for coordinating Mainland, overseas and local development as well as vocational learning opportunities for Force members, as well as managing and controlling the budgets concerned. It also upkeeps extensive networking and collaboration with our training partners worldwide and provides logistic support to the Police College.
In addition, the Division arranges police studies and training-related exchanges with various Mainland and overseas institutions. The commitments include the coordination of the annual Symposium on Police Studies of the Straits cum Hong Kong and Macao; the coordination of Mainland Study Programmes, National Strategies Courses and National Studies Courses for Force members; the coordination and delivery of various training courses for Mainland public security officers.
Moreover, the Division has arranged training opportunities for officers to attend overseas courses and study visits in renowned police academies and universities, with a view to encouraging the cross-fertilisation of policing knowledge.  The Division will continue exploring and strategically engaging the Belt and Road Initiative (BRI) countries and Greater Bay Area (GBA) cities on future training cooperation.