Management Learning Division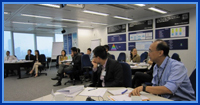 Leadership Development Course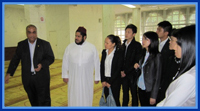 Visit to Mosque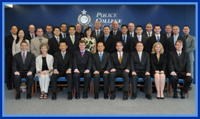 International Executive Development Program
The Management Learning Division of the Hong Kong Police College delivers three levels of Police Leadership Development training course aimed at Superintendent, Chief Inspector and Inspector. To enrich the learning environment, we have limited spaces for other Hong Kong Disciplined Services, as well as overseas Law Enforcement Agencies.
In order to deliver high quality courses, we maintain close relations with a large number of higher education institutions as well as private-sector training organisations. We welcome approaches from anyone in related fields who feels that they could provide effective training content and delivery strategies, applicable to leadership development.
To provide high quality training experience on an international basis, the Hong Kong and Canadian Police College are cooperating on providing an International Executive Development in Policing Certificate Program in Ottawa, Ontario and Hong Kong for superintendents in both jurisdictions. The program is on-going.
Enquiries are most welcome. You may contact the Superintendent of the Division Mr POON Gee-kwun at 2860 2239 or via email at sp-ml@police.gov.hk.