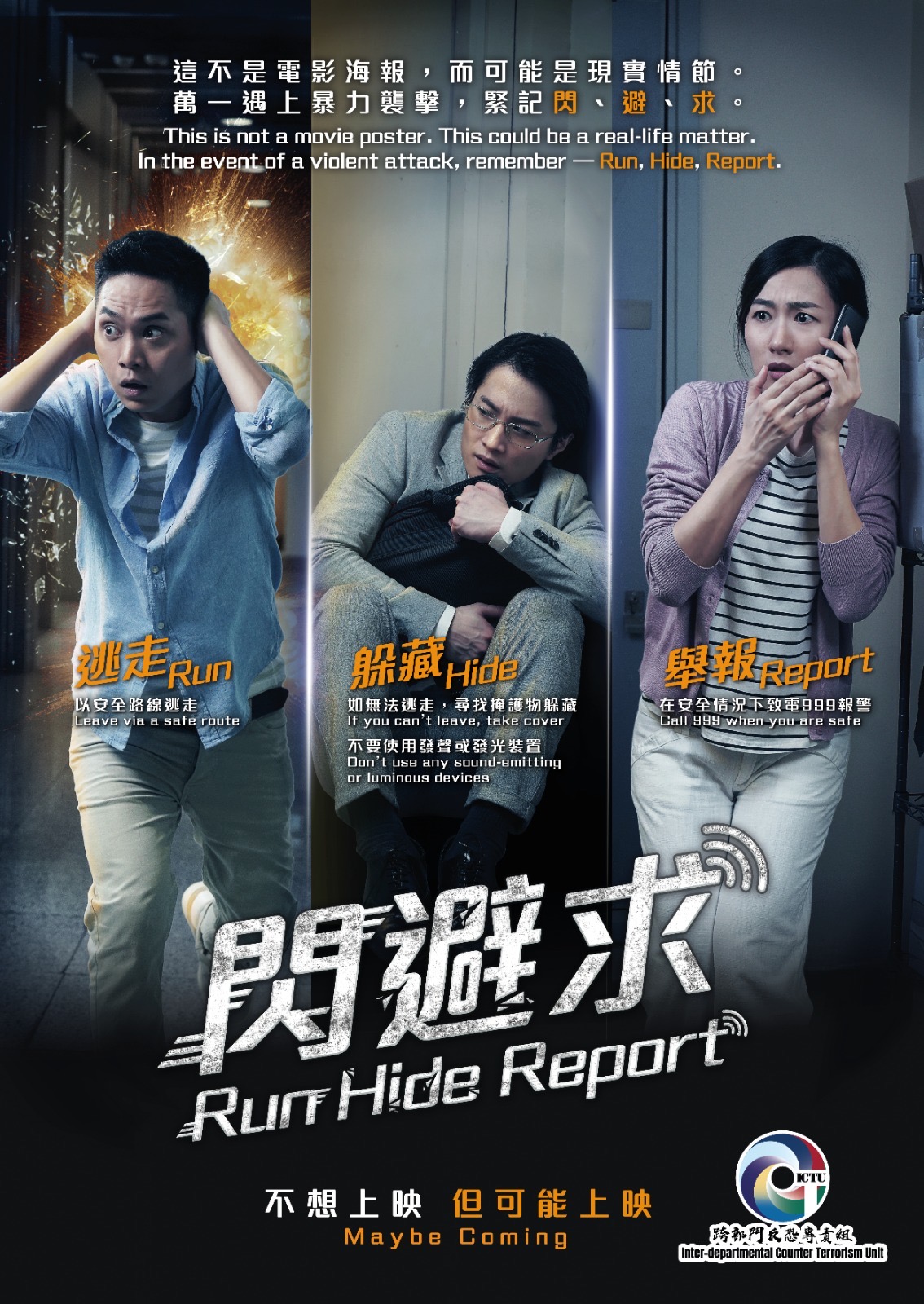 In the event of a violent attack, members of the public should remember to "Run, Hide and Report".
"Run", leave immediately via a safe route and do not stay to shoot photographs or videos.
"Hide", if it is not possible to leave the scene, take cover. Do not use any sound-emitting or luminous devices.
"Report", call 999 for police assistance when you are safe.
Watch the video: