Community Engagement Initiatives
Police Touch
To engage the youth and instill a sense of discipline and Force values to them at an early stage, the Police College launched an experiential youth engagement initiative named 'Police Touch'. The programme covers an introduction of police work, demonstration on foot-drill, sharing with Probationary Inspector /Recruit Police Constable as well as participation in physical training and team building exercises. Through the programme, students can have a chance to taste the life of police training.  Furthermore, Police Band also pays visits to primary and secondary schools for interactive music exchange with students aiming to gain a better understanding of diversified police work.
Photograph highlights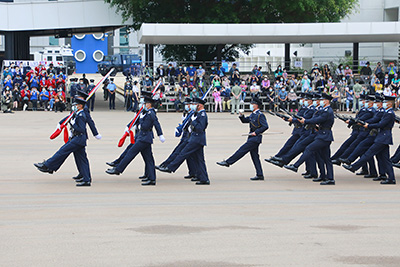 Chinese-style drill demonstration.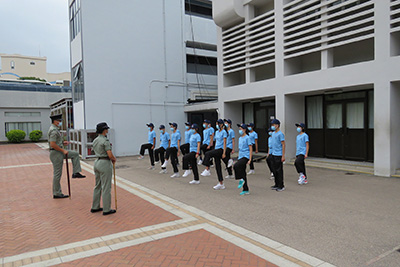 Students experiences the basic movement of footdrill.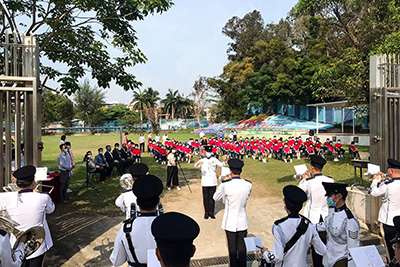 Music Touch performance for students and teachers.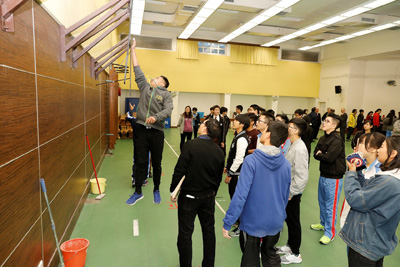 A student tries the vertical jump test.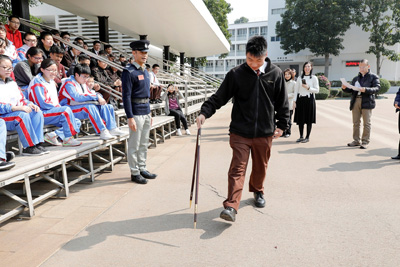 A student tries to use pace stick to measure his pace.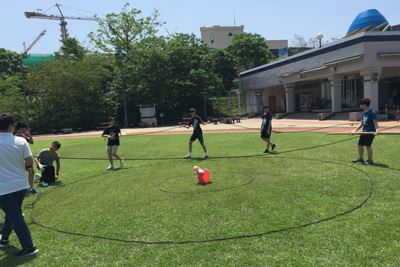 Students work out a plan together for completing the mission of 'saving little David'.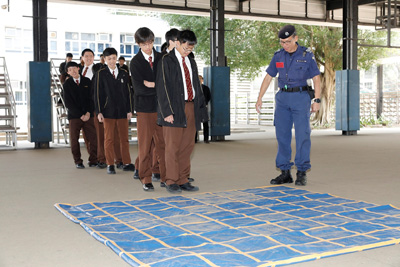 College staff briefs the rules of the team building game, "Maze", to the students.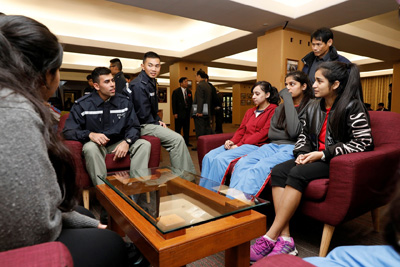 Probationary Inspectors and Recruit Police Constables share their experience on overcoming difficulties and persevering in training to the students.