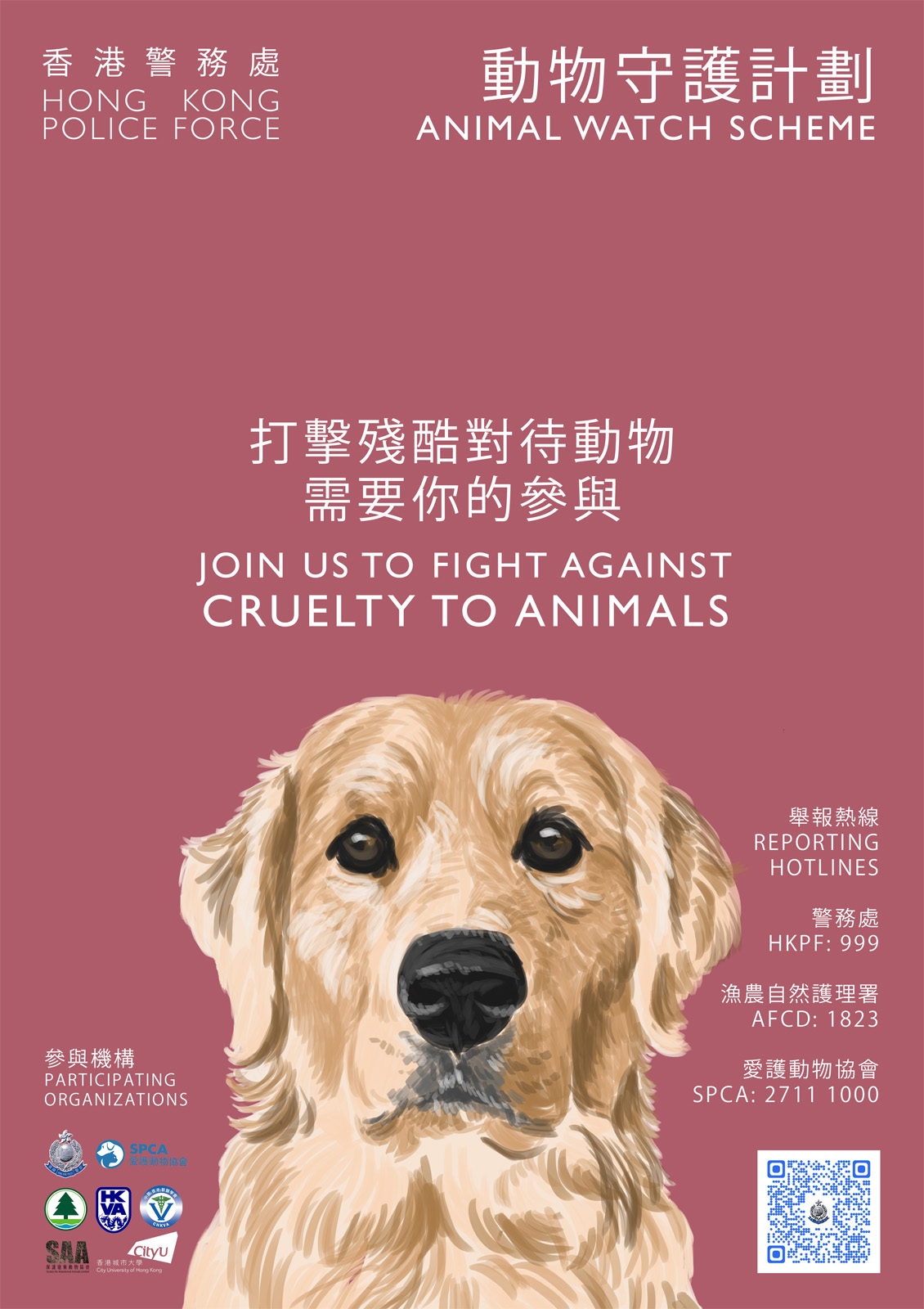 The Police Force attaches great importance to animal welfare and strives to combat all acts of cruelty to animals. At present, all 22 Police districts with crime investigation units have designated teams to professionally investigate animal cruelty cases.

The Police has appointed Artist, Mr. Aaron KWOK Fu-shing as the Ambassador of the AWS in April 2018.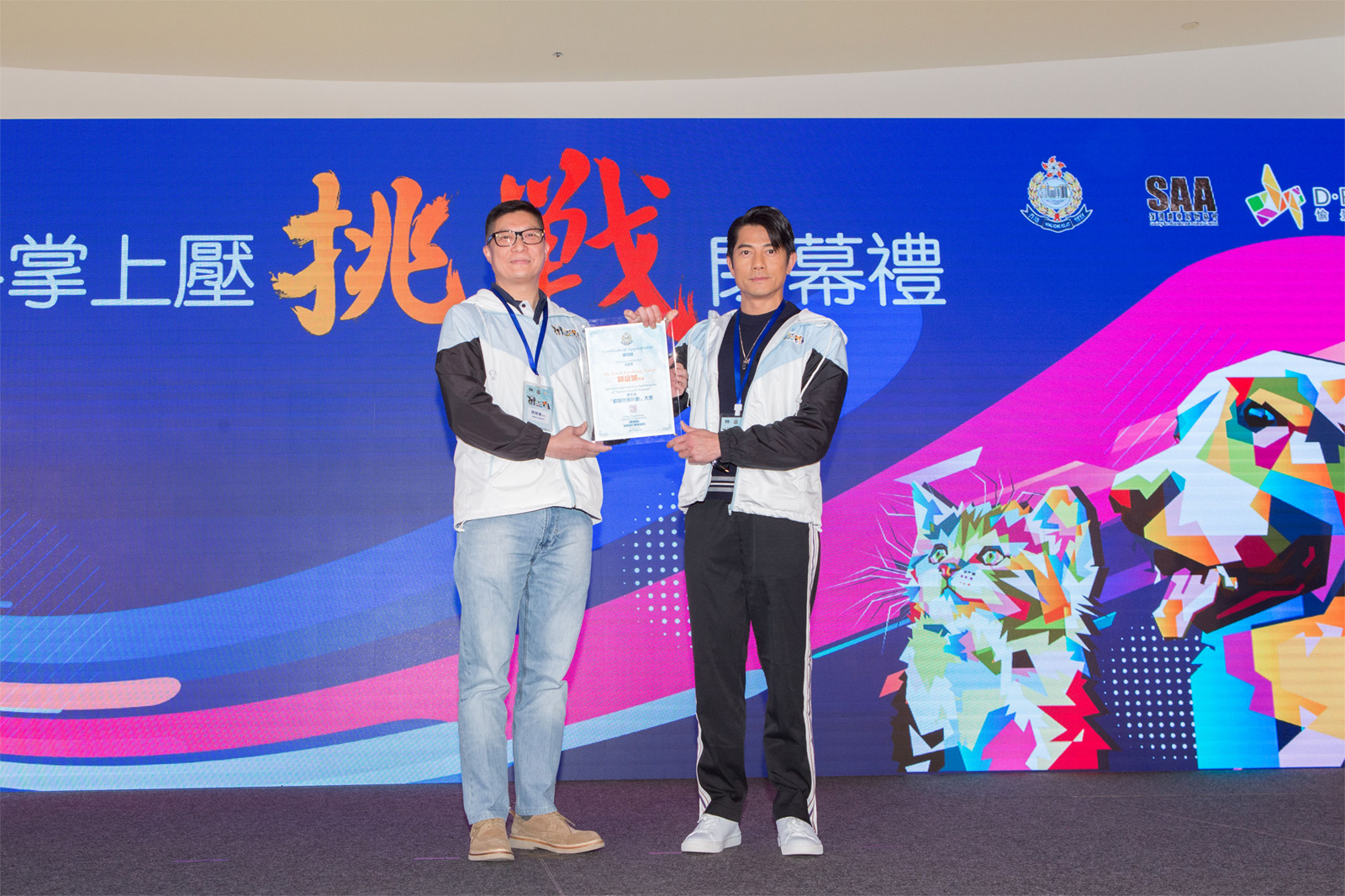 Police Appeal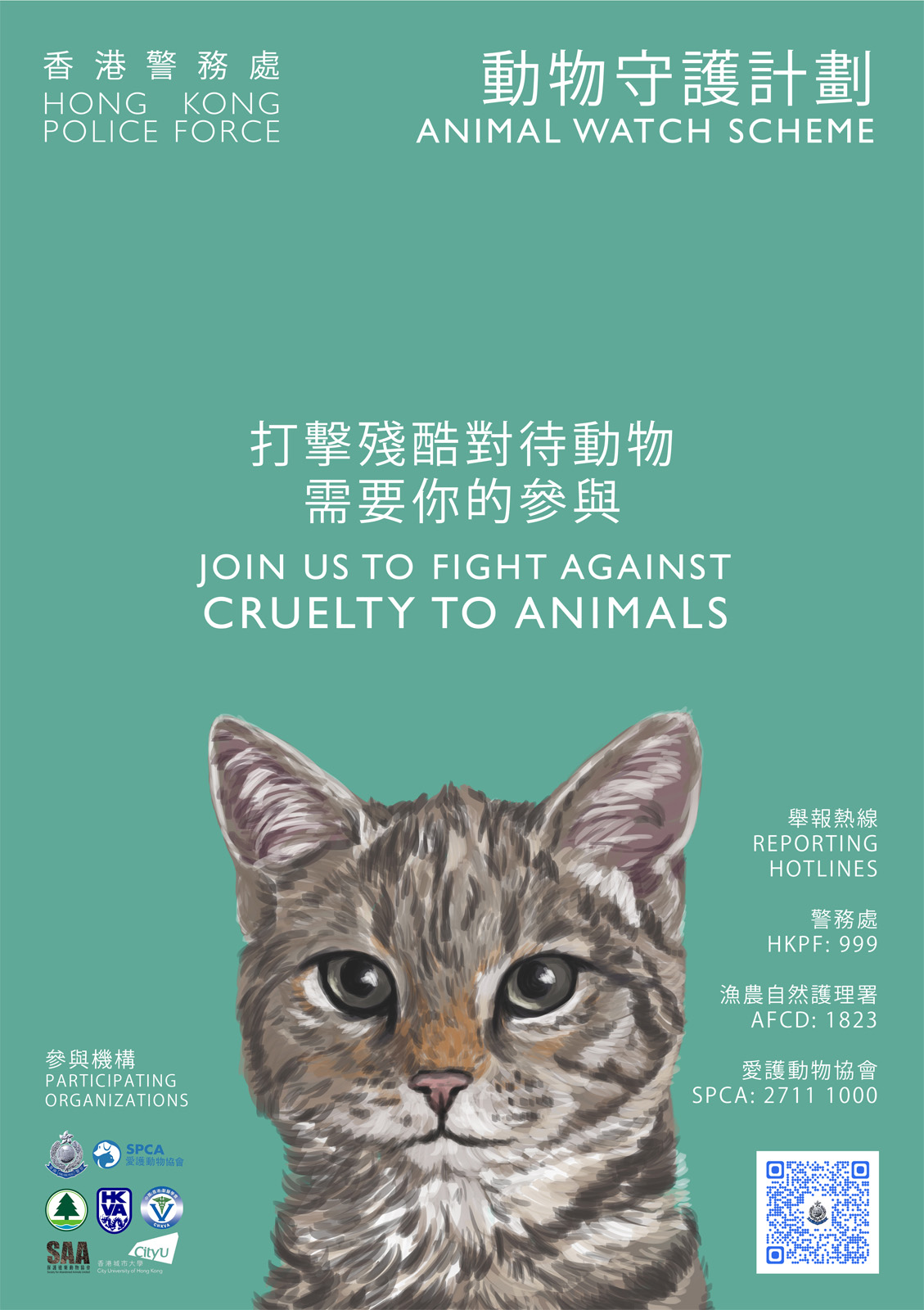 We are highly concerned about cruelty to animals and will not tolerate any form of animal cruelty. Cruelty to animals is a serious crime. The maximum penalty upon conviction is a fine of $200,000 and imprisonment for 3 years.
Under the AWS, we have joined hands with various stakeholders and the public to fight against cruelty to animals and educate the community on animal welfare issues. Anyone with information or intelligence on cruelty to animals is encouraged to report to the Police.
Reporting Hotlines
Hong Kong Police Force: 999
AFCD (Government Call Centre): 1823
SPCA: 2711 1000