Recruitment
Recruitment Experience & Assessment Day –
"You Are The One To Guard Our City"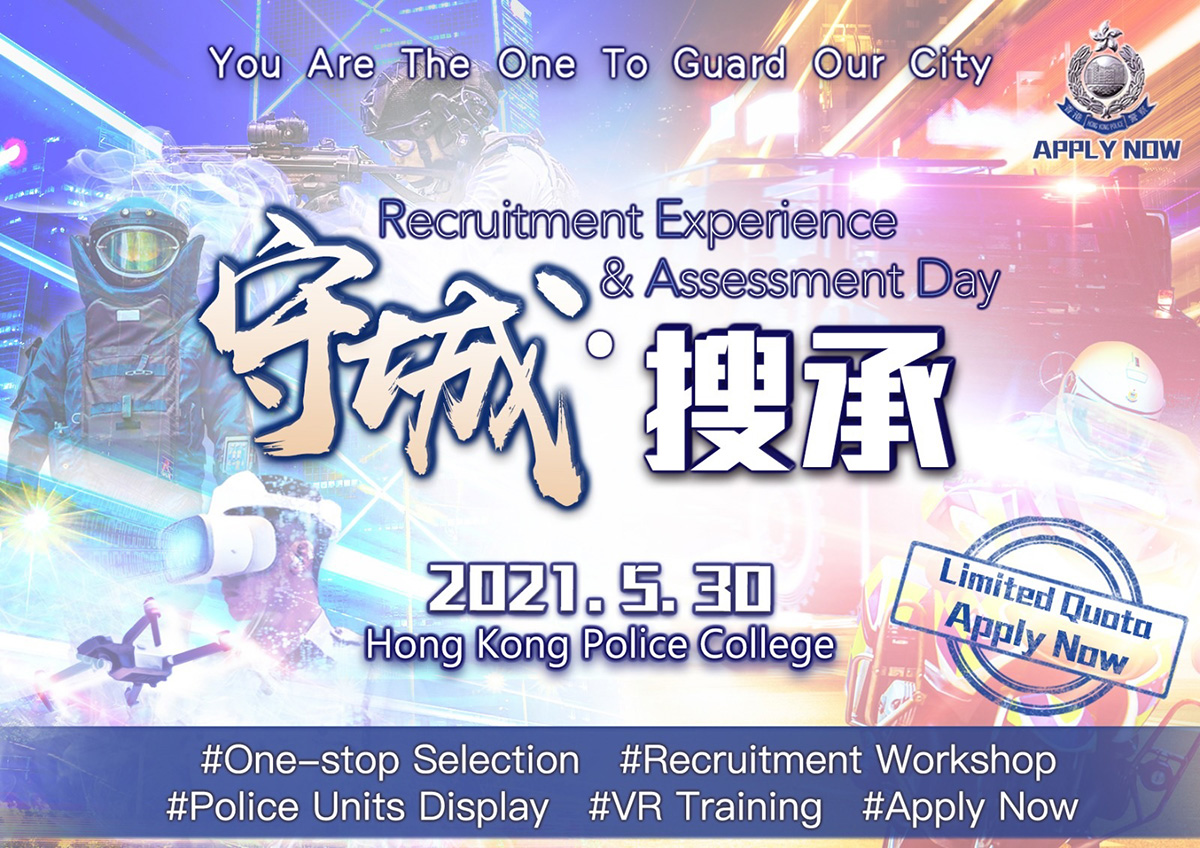 The Police Recruitment Division will hold a Recruitment Experience & Assessment Day at the Hong Kong Police College on 30th May 2021 (Sunday). With the theme "You Are The One To Guard Our City", we are seeking talents from all walks of life to join us in safeguarding Hong Kong. Participants will be able to experience different aspects of the Hong Kong Police Force, including police work, training and recruitment.
Highlights
Police Units Display
Show kit and sharing by police units from the latest Hong Kong Police Force promotional video "Guarding our City", including Airport Security Unit, Counter Terrorism Response Unit, Force Escort Group, Railway Response Team and Small Boat Division etc.
Training Facilities Showcase
Visit to training facilities, introduction of equipment, VR training experience and sharing by trainees.
Probationary Inspector / Police Constable Recruitment Workshops
Introduction, experience and tips for recruitment selection. On-the-spot application and selection process for Probationary Inspector / Police Constable.
Please click here to register for the event. Limited quota, apply now!