2016 Hong Kong Police Review
WE SERVE WITH PRIDE AND CARE
[ Foreword ] [ Memorable Events ] [ The Hand of Partnership ] [ Operations ] [ Regional Commanders' Report ] [ Personnel and Training ]
[ Management Services ] [ Finance, Administration and Planning ] [ Environmental Report ] [ Organisation ]
[ Appendices ]
The Hand of Partnership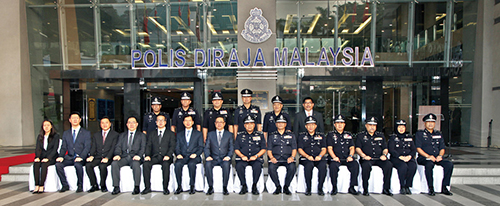 Commissioner Lo Wai-chung (front row, seventh from left) headed a delegation to visit the Royal Malaysia Police to discuss topics such as collaboration and counter-terrorism measures.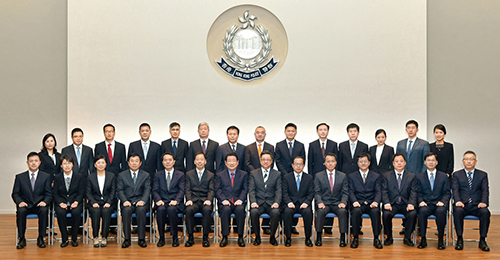 The Vice-Minister of Public Security, Mr Chen Zhimin (front row, seventh from left), headed the Mainland delegation attending the 24th Bilateral Meeting Since Reunification Between Mainland Public Security Authorities and the Hong Kong Police Force, at Police Headquarters.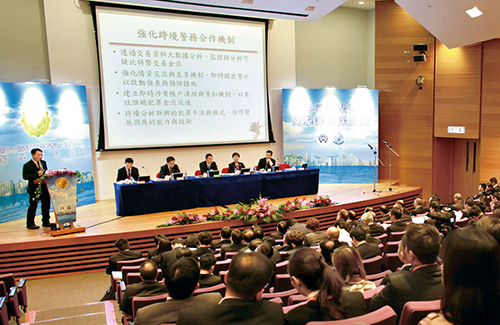 Police officers and academics from Hong Kong, Macao, Taiwan and different Mainland cities attended the 11th Symposium on Police Studies of the Straits-cum-Hong Kong and Macao, held at Police Headquarters. The symposium was an important opportunity to share strategies for preventing cross-boundary crime, and to explore ways of fostering greater collaboration in policing.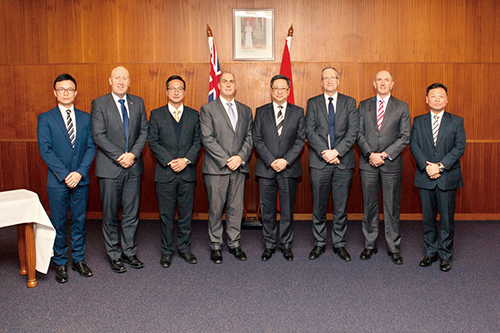 Commissioner Lo Wai-chung (fourth from right) led a delegation that attended the 10th Pearls in Policing Conference in Sydney, Australia. The delegation also met with Australian law enforcement agencies in Canberra to discuss measures for tackling cross-jurisdictional crimes, and to address future policing challenges.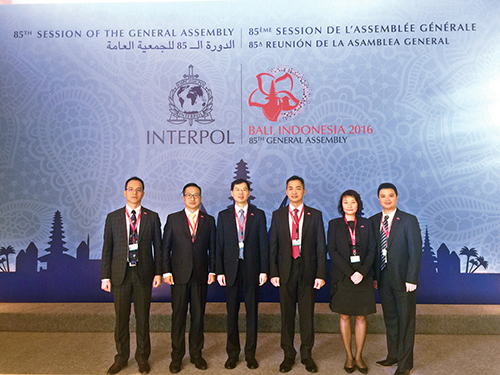 Director of Crime and Security, Mr Au Chi-kwong (third from left), led a delegation to attend the 85th INTERPOL General Assembly in Bali, Indonesia. The meeting endorsed a series of measures designed to strengthen INTERPOL's organisational capabilities, improve its efficiency and build partnerships among members, particularly in the development of global programmes for combating terrorism, organised and emerging crime and cyber crime.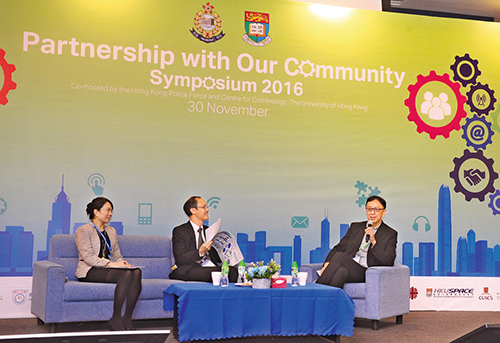 In collaboration with the University of Hong Kong, the Force held a symposium on the theme 'Partnership with Our Community'. The symposium aimed at enhancing mutual understanding and co-operation between the Force and academia, and strengthening their collaboration on some current policing issues.
[ Top ]