2013 Hong Kong Police Review
WE SERVE WITH PRIDE AND CARE
[ Foreword ] [ Memorable Events ] [ The Hand of Partnership ] [ Operations ] [ Regional Commanders' Report ] [ Personnel and Training ]
[ Management Services ] [ Professional Equipment ] [ Finance, Administration and Planning ] [ Environmental Report ] [ Organisation ]
[ Annexes and Appendices ]
Professional Equipment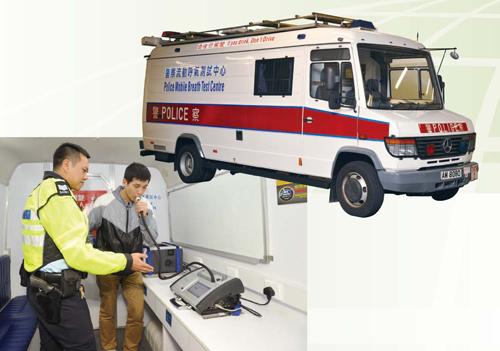 An evidential breath test device, namely Drger Alcotest 9510, has been installed in a Police vehicle specially designed and modified as a Mobile Breath Test Centre. The device can greatly assist the Police to secure evidence against drink driving at the earliest opportunity and provide a deterrent effect to drink driving on the road.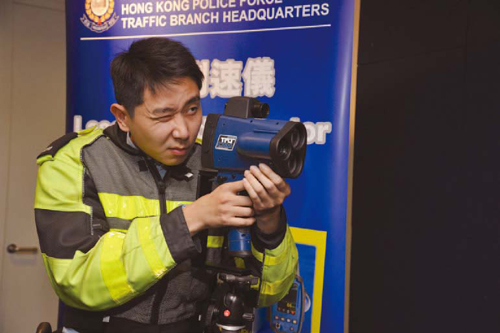 The TruCam Speed Detector is capable of capturing vehicle video images of speed violations. The images can be used as corroborative evidence in a court trial.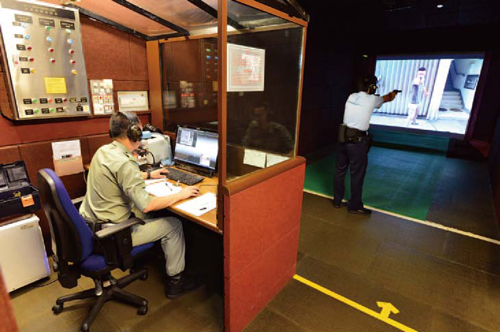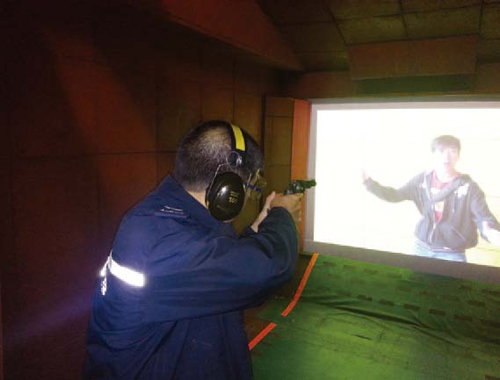 Mini-Range System is a use-of-force decision making training system, featuring scenario-based interactive videos for training Police officers using conventional firearms, laser simulated weapons, Oleoresin Capsicum foam, batons and torches under controlled environments and intense pressure, for instance, in a total darkness environment.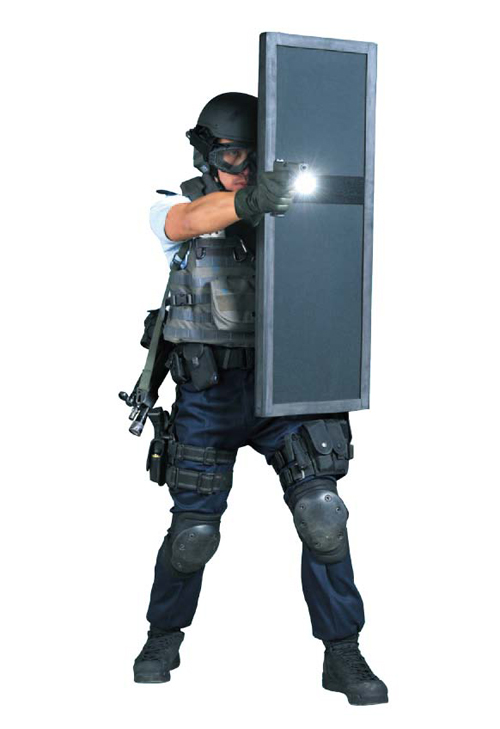 A Counter Terrorism Response Unit officer undergoes training using the latest bullet resistant shield, designed for searching in confined areas.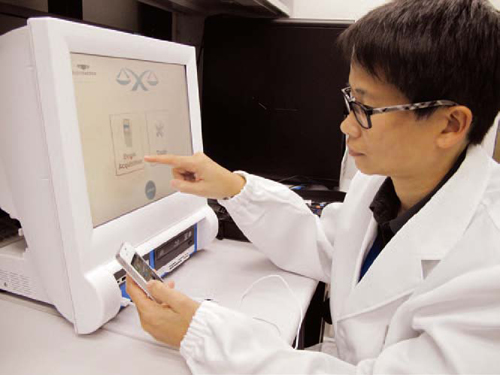 An experienced digital forensic examiner is operating a newly purchased mobile device forensic self-service terminal. The device allows further analysis of the extracted data in order to identify useful digital evidence in criminal investigations.
[ Top ]