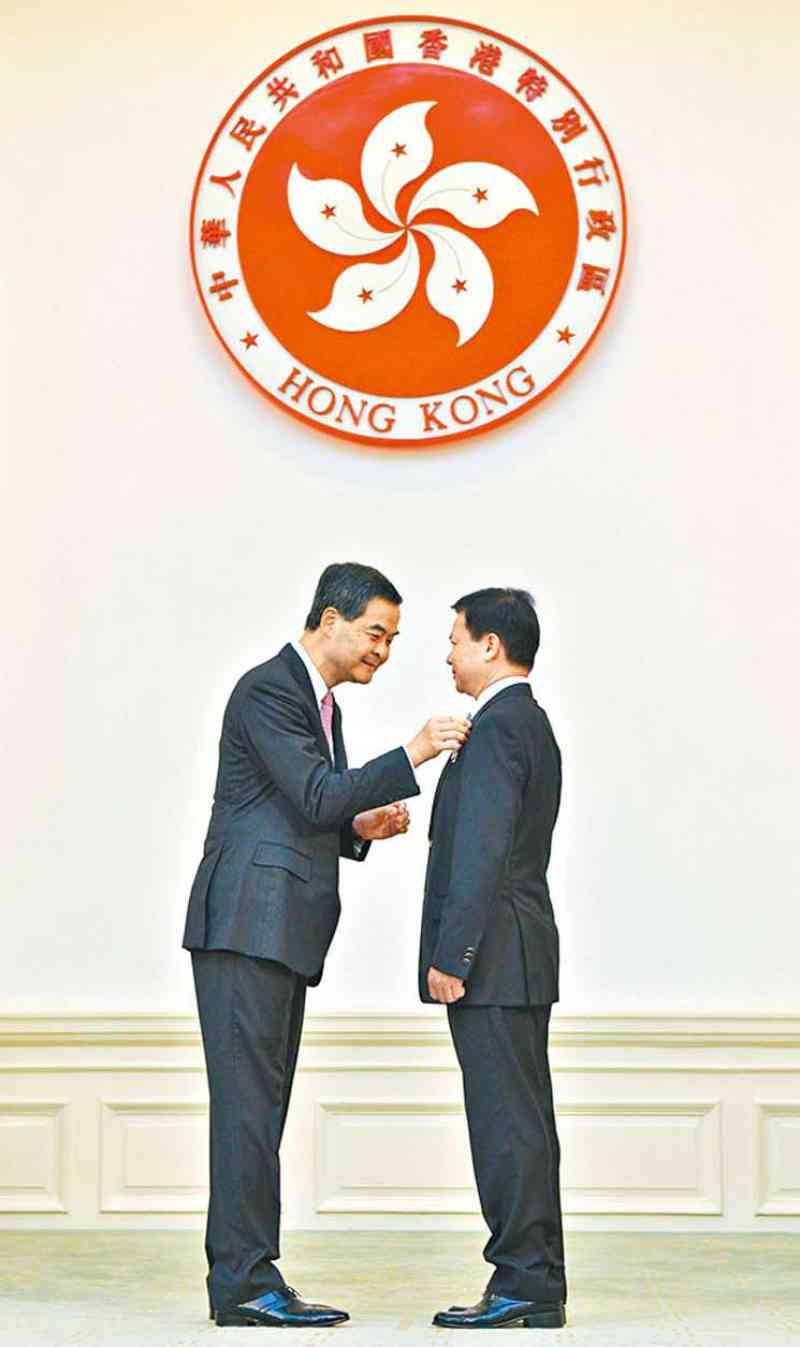 At a ceremony at Government House on October 26, the Chief Executive, Mr C Y Leung, presented honours and awards to over 300 recipients, including 47 serving and retired members of the Force.

Heading the list of the Force recipients was former Deputy Commissioner (Operations) Tang Kam-moon who was presented with the Silver Bauhinia Star. Retired Assistant Commissioner Fan Sik-ming was awarded Police Medal for Distinguished Service.

Twelve officers from Marine Region and ten officers from Special Duty Unit were awarded the Chief Executive's Commendation for Government/Public Service for their outstanding contribution to the rescue operations in connection with the vessel collision near Lamma Island last year. One officer was presented with the Chief Executive's Commendation for Community Service.

Twenty one officers were presented with Police Medal for Meritorious Service and another with Medal of Honour.