Road Safety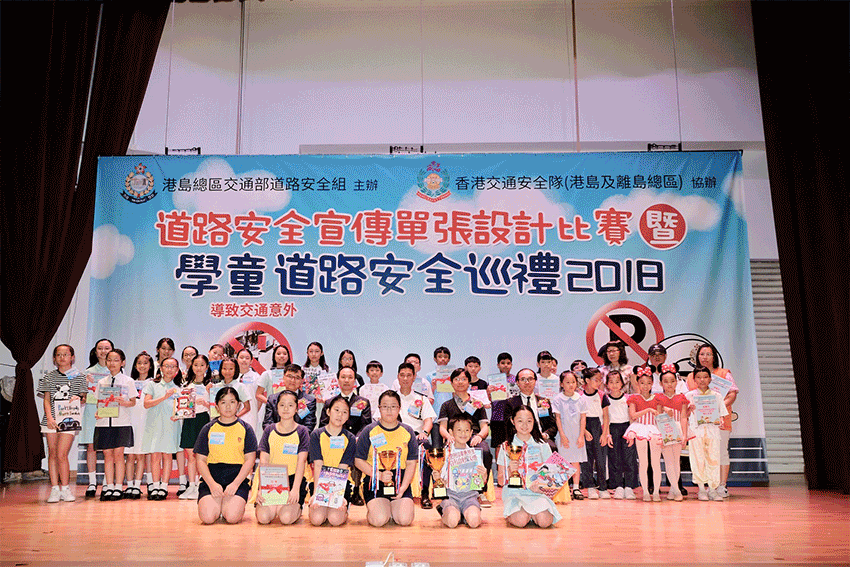 Road Safety is one of the Commissioners' Operational Priorities in 2019. Through road Engineering, public Engagement, and proactive Enforcement, we aim at enhancing the level of road safety in Hong Kong.

Commissioner's Operational Priorities 2019 - Road Safety
Reduce fatal and serious accidents, particularly those involving public transport, through a multi-agency approach.
Deter drink driving, drug driving, speeding and illegal road racing.
Promote pedestrian safety, with particular emphasis on the elderly and safe cycling.
Ensure smooth traffic flow through application of the Selected Traffic Enforcement Priorities (STEP) and the use of technology.
In 2018, there were 15 653 traffic accidents involving casualties, with 1 537 cases involving serious injuries and 104 involving fatalities. The numbers of accidents involving casualties decreased by 0.5 percent and the number of accidents involving serious injuries and fatalities decreased by 25 percent as compared with 2017. We will continue to work in partnership with other government departments, transport associations, road safety stakeholders, educational bodies and community organizations to make Hong Kong a safer place for road users.
Education and Publicity Materials
Anti-Drug Driving
Anti-Drink Driving
Cycling Safety
Pedestrian Safety
Driving Attentively
Visit to Road Safety Bus/Town